Hoodie hairstyle ideas are in for the season, winter is here and so is the Christmas month. With so many different winter hairstyle ideas we must think of some appropriate hairstyles which will suit the hoodies that keep us warm and cozy during the winter months.
Table of Contents
1. High Pigtails
These high pigtails are not just cute and bubbly looking but at the same time also perfect for the hoodie season. It fits the hoodie outfit because it will save your hair from getting tangled under the hoodie cap.
2. Spacebuns hoodie hairstyle ideas
Spacebuns are always cute. They look extremely adorable but at the same time it makes the process of putting the hoodie on and off very hassle free.
3. Side parted Bun
Bob haircuts are my personal favorite anyway because they look great even with the cap on as well as without it. This haircut can be parted from the side to keep it looking extra chic.
4. High Ponytail
Ariana Grande who? well this hairstyle will make you look like some fancy runway model like Kim Kardshian or Kendall Jenner. This hairstyle also looks great with over sized hoodie, gives off a cute Ariana Grande vibe.
5. Curly Side Parted Bob
Like I said, I love bob haircuts and this one is no exception. It just gets better with the curls. The tighter the curl, the better the hairstyle will be.
6. Reverse Braid Top Bun
Talk of creativity and creativity is here. This looks so cool and has so much creativity filled in it. A braid on the back of the head, leading up to a bun.
7. Sleek Top Ponytail
This is again a very runway appropriate hairstyle, something straight off of a runway. It works great with short hair and looks even better with some waves.
8. Low Bun
Low buns are so classy, and if you are thinking of hoodie hairstyle ideas then there can not be anything better than this hairstyle. A sleek low-bun that would look amazing with hoodies.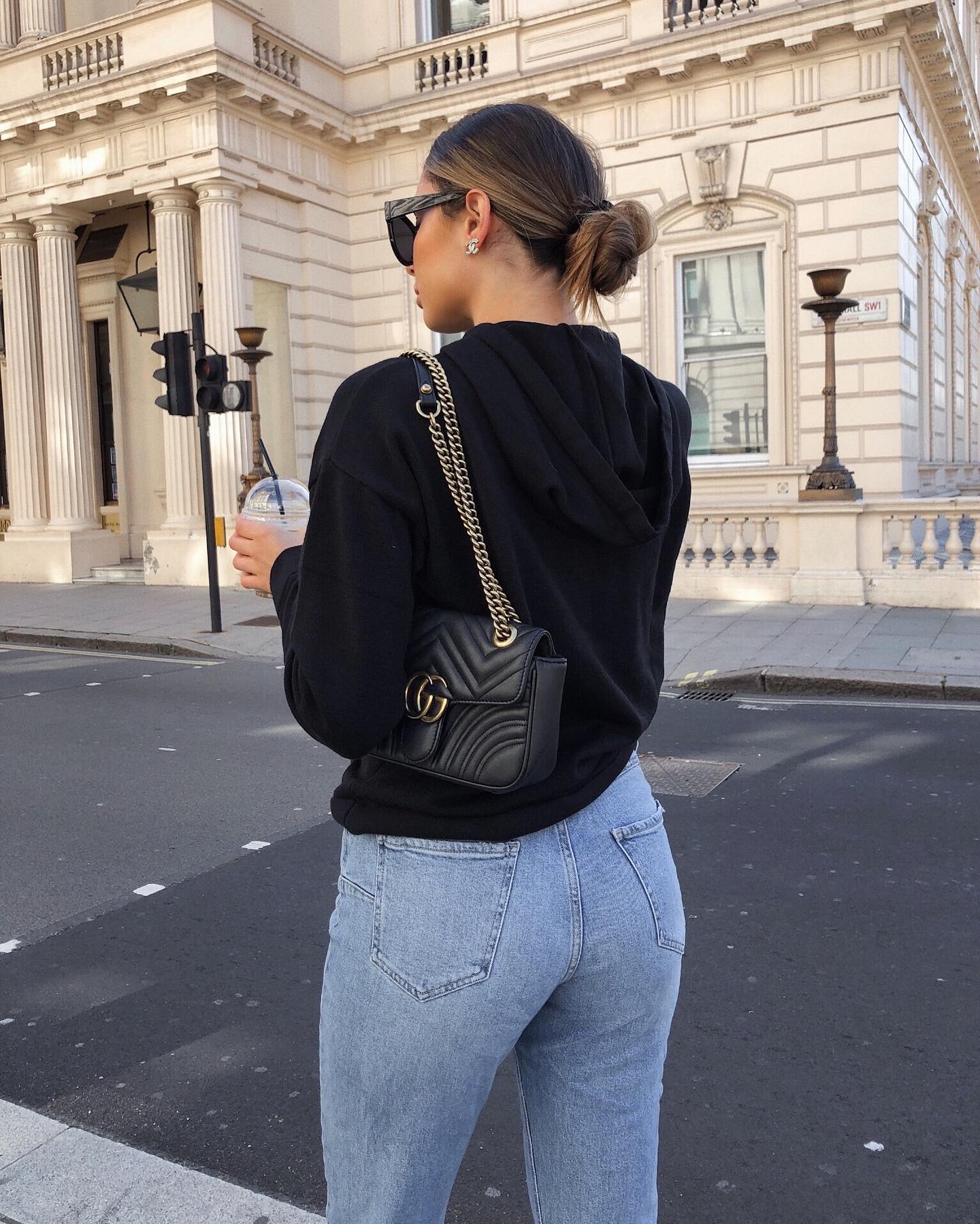 9. Afro Top Bun
Afro top hair are amazing in general, I love African hair because of how amazing they look with almost any and every hairstyle. This one is no exception either, an Afro top bun.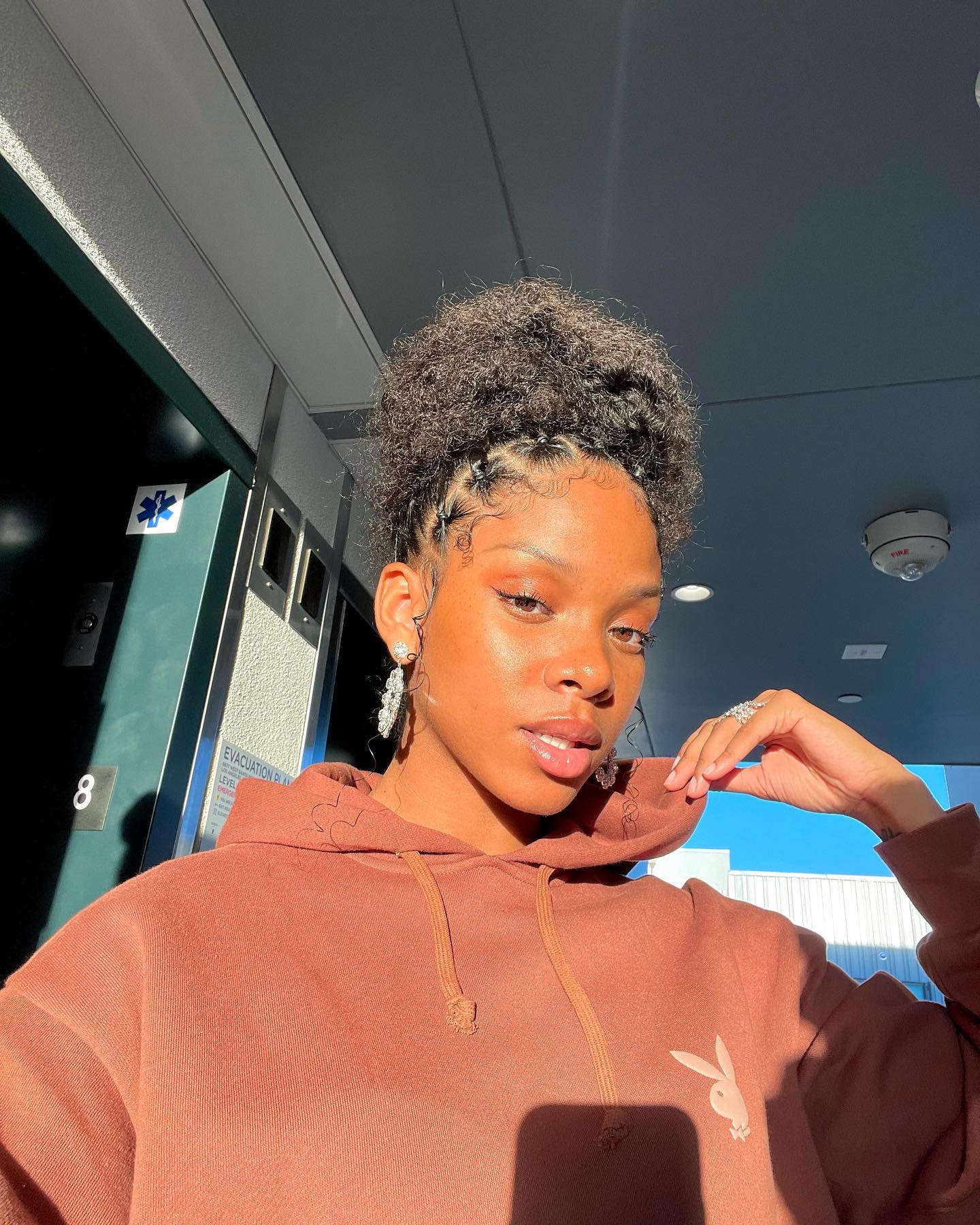 10. Side Swept Curls
These side swept curls are so beautiful because they look so fancy that you just can not resist. If you have some highlights in your hair then it's even better.
11. Ponytail with fringes
Many people avoid tying up their hair up because they fear that their bangs would look messy. But a cute little ponytail with fringes would look amazing as a hoodie outfit.
12. Hairband
Hairbands are so cute and they look so fancy. I have a presumption that they might make a comeback in 2024. They are so cute and would look very cute in a hoodie outfit.
13. Mid parted Soft Curls
When in doubt, middle section it out. Divide the hair from the middle and bring in some soft curls. This looks great as a hoodie hairstyle.
14. Half Up Half Down
This half up half down hairstyle is very cute. It would look very good with a hoodie on as well as the hoodie off. Try making waves in the loose hair to make it look even better.
Other Articles