All chubby girls must go with the same pang of getting people pulled your cheek and call you cute. Many of you must dream of getting called hot or sharp. All chubby and fat-faced girls go through this trauma but no more. We have got the best combination of cute and sharp for you. Accentuate a few of your features and take some attention away from the roundness of your face. Here we present a few tips on how to style your hair to give you an edgy look.
Not everyone has the perfect slim faces with the perfect cheekbones. Some have big chubby faces and they should be styled with long hairs to hide the chubbiness and to provide a sexy sharp look. There are much better hairstyles available for chubby faces, rather than for thin ones which can be styled in various ways.  Check out the list below for availing information about the best hairstyles suitable for your fat and chubby face:-
1. Sweeping Bangs
If you are worried about your big face then you should try this hairstyle. You will have bangs hanging from your head and which will cover your entire forehead as well as part of your eyebrows. You can either have too long hair or short wavy hair. It would be better if you have medium-thick hair adorning your look. These types of hairstyles look stunning on every occasion and with every look. This hairstyle will give a slim cut look to your big round face and your facial appearance will be smaller and cuter.
2. Shoulder-Length Brunette Bangs
If you have a big but oval face then middle or side parting your hair just makes your face look bigger and bulkier. Grow your hair to whatever length you desire, keep them straight, or keep them wavy as your wish. And then cut front bangs. This is an old concept practiced for many years. Keeping bangs on your forehead makes your face look smaller and slimmer. This look is practiced by the people of China, Korea, and Japan for they have bigger faces. This hairstyle makes them look younger and cuter. This is a great plus-size hair cut.
3. Blunt Bangs
This hairstyle looks good with women who have large cheekbones. Bigger cheekbones make your face look bigger and wider. And ultimately you end up looking bulgier. So, blunt bangs will help you to hide the widest parts of your face. Say, if you have a wider forehead along with larger cheekbones, then you can easily conceal then with your front fringes. And coloring your hair will add to the extra chique factor to your look. You can pair this look with various types of hairstyles and dresses.
4. Flowy and Beautiful Side Parts
Side parts are very much effective for those who have a bigger face.  A long flowy, well-trimmed hair, with side parts, and a puff on the edge works great to make your face look small. With side parts, your face would anyways look slimmer. And with a bit of curl adding to your long flowy hair would just add to the charm. To create this unique look, you can start by curling your hair in alternate directions. Take notice of how your face looks with those curls done.  A long hair with slight curls and with a puff on the edge will work magic.
5. The Asymmetric Do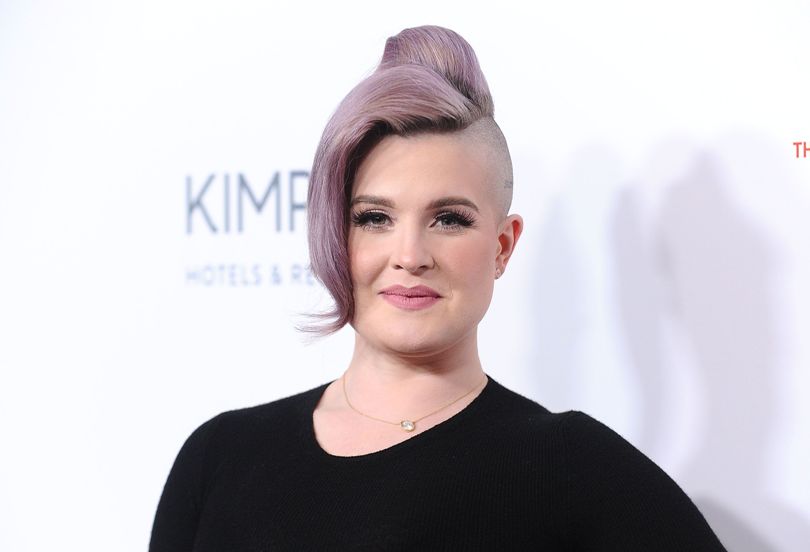 This is the trending hairstyle now. Almost, all women nowadays prefer doing the asymmetric look. Keeping one side clean shaved and dropping a flat curl on the other side, this look is a favorite among most fat faced women. This look automatically makes you look slimmer and also provides you a punk style.  The asymmetric look can be adorned by women of any age or height or skin color. This style is very unique and celebrities have also taken fond of this look and are seen adorning it. Recently, celebrities can also be seen adorning this look.
6. The Bulky Bun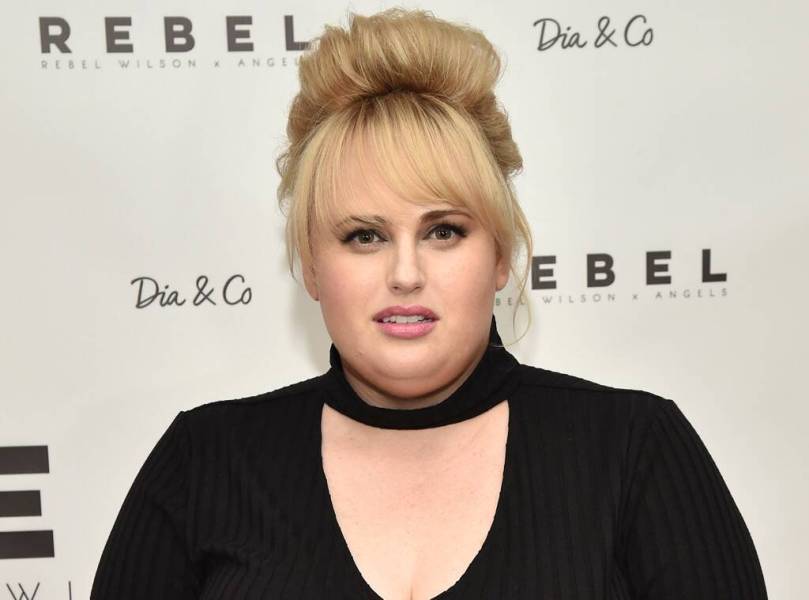 The bulky bun is another famous style that is adopted by the celebs and they can be seen flaunting this look at events and parties. One of them is Adele who can be seen with this look at maximum events and shows. Adele has a bulkier body that she is proud of and she loves tying her hair back in a bun with locks falling down her forehead. This bulky bun is by far one of the most charming looks for fat women. This look cuts the roundness of the face and makes it look comparatively long. In this look, most of the hair is gathered to form a big bun that will attract all the glances and lesser people will notice your face. Pair this style with long earrings and this will be a statement look.
7. The purple Mohawk
Then some women like living life on their own rules. They are the one who is less bothered by what the society says and always loves to do things differently. They always prefer standing out and doing things in their way. They are a fan of unusual colors that are highlighted from far away. Such women dare to sport a Mohawk. Mohawk is a look that can only be flaunted by bold hearted women. One who dares to face the world on her own is capable of flaunting this hairstyle. This hairstyle has your hair cut into small locks and in purple color. Pair your lipstick in purple and garner all the attention on your hair and they will miss your round face.
8. The Pixie Cut
This hair cut was very much in fashion when I was in college. Almost every girl I saw used to flaunt this hair cut. This hairstyle is also very much helpful in slimming your fat face.  And Ginnifer Goodwin is one of the celebrities who sport this look with much grace. A pixie cut with side parting will regain the broad jaw and chin line. The spikes will create a volume that will add length to your face and you get a combination of being feminine and edgy. And to ace this look you may need the help of texturizing spray, volumizing mousse, and fine-toothed comb.
9. Tight Curls
This is one cuter look adorned by many. Having short but tight and deep curls makes one look very cute. This look is very effective in providing your face a flattering look. This look can be paired with any dressing style. Keeping short hair gives you a youthful look and on top of that keeping them curly and side parting them makes your flat round face look long and sharpened.
10. The Side Part
This look suspiciously creates magic on anyone who dons it. This look has a mystery in it. You can see many celebrities who have adopted this look at various events and public appearances. This look seems to never get old. Parting your hair sideward also relieves you of your chubby face and provides you an edgy look. Parting your hair above the middle of your eyebrows creates an asymmetry in your face and provides you face-flattening angles.