When it comes to hairstyles, there are endless possibilities that you can try. Did you know that there's such thing called hair tattoo? well, apparently there is. And hair tattoos can be permanent or temporary, based on your choice. The permanent one uses a hair dye and the temporary one utilizes temporary hair colour. The temporary one lasts for 2 to 3 washes while the permanent dye takes a longer time to fade. So, keeping the Halloween spirit in mind, we have a collection of some amazing Halloween friendly hair tattoos.
1. Leopard Print
This is a complete baddie look that could go with any cat makeup and costume for Halloween because at the end of the day, leopards are just big kitties. Also, it suitable for men as well.
2. Cupid Heart
If you are planning to pick a cute look this Halloween, something like a cupid, then this hair tattoo is perfect for you. The pastel shades are extremely adorable and this look will elevate your cute costume even more.
3. Dark Cross
This is my personal favorite. It's giving unholy vibes, which is perfect for Halloween. If you are planning to go for a demonic look, or for a devil costume, then this is it. You can blindly trust this hair tattoo.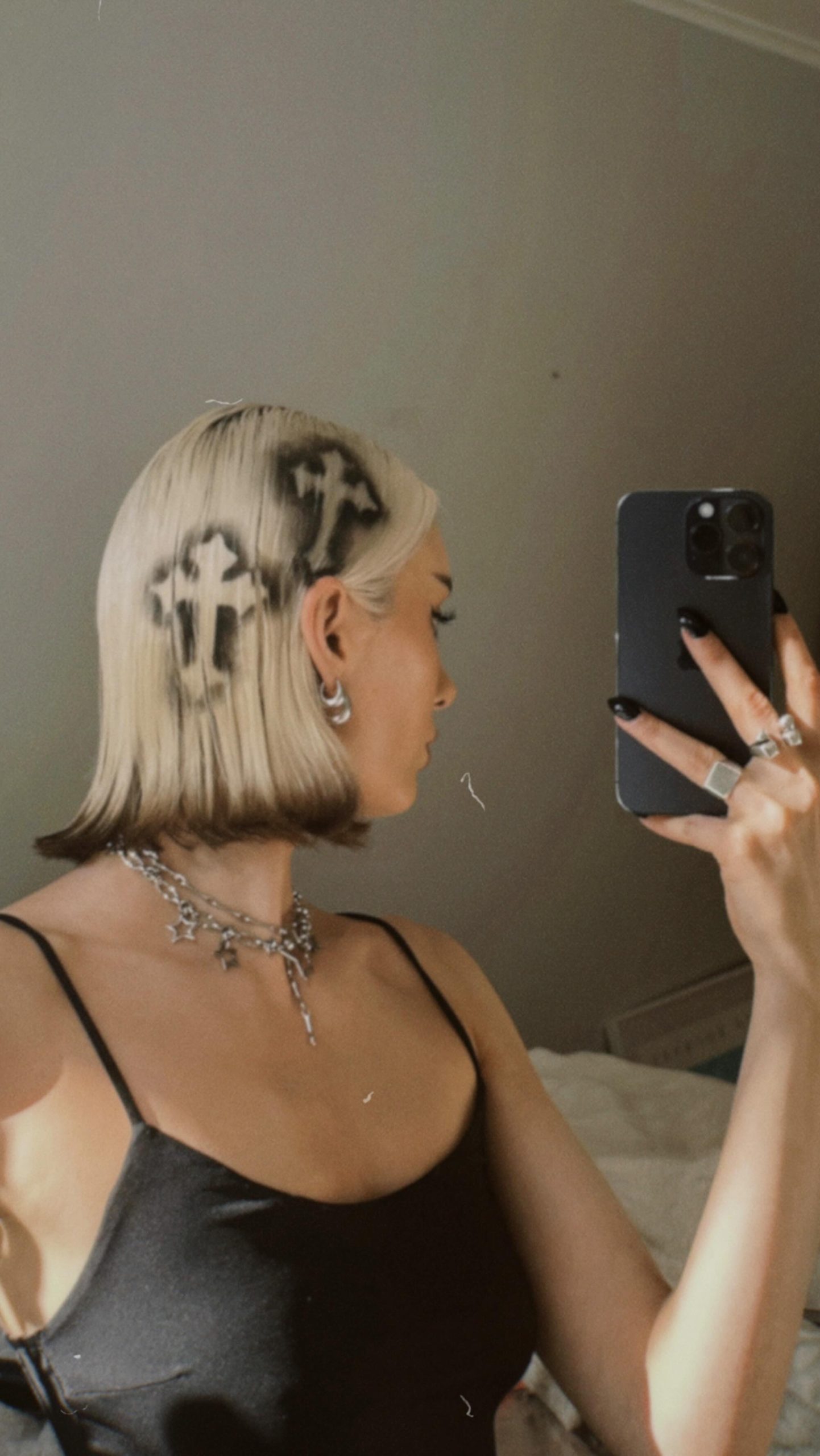 4. Cybergirl
Cybergirl is an aesthetic that comes under the Gothic hairstyle category. This hair tattoo fits the cybergirl aesthetic because if the futuristic look and lack of symmetry.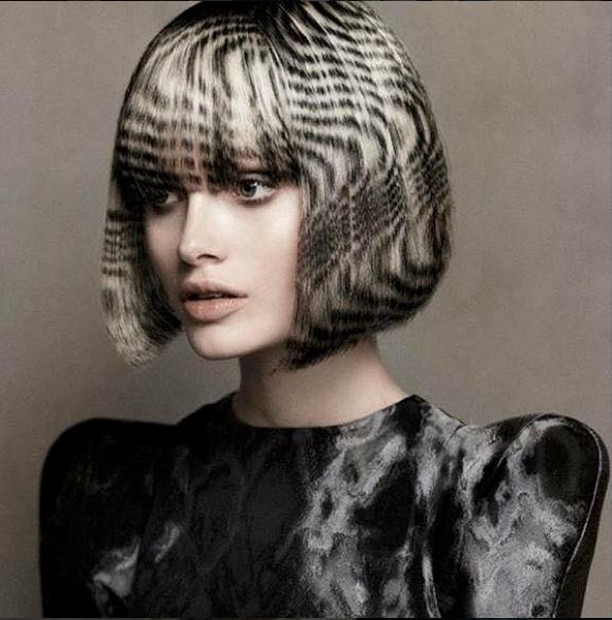 5. Bat Print
Bats are such good props for the spooky season. If you want to dress up as something related to bats, this hair tattoo is a great choice for you. Or, if you don't want to wear a costume, but do something festive with your hair, then it works too.
6. Flaming Fire
This hair tattoo in particular, represents the fire of the hell. Just kidding, it doesn't, but it could if you want to. The design is quite subjective to the person who's identifying it. But overall it's a cool look for Halloween.
7. Glitchy
I would say this can fall under the cybergirl aesthetic as well, but it's a little subtle for that. It's giving glitch in the matrix vibe and I'm diggin' it!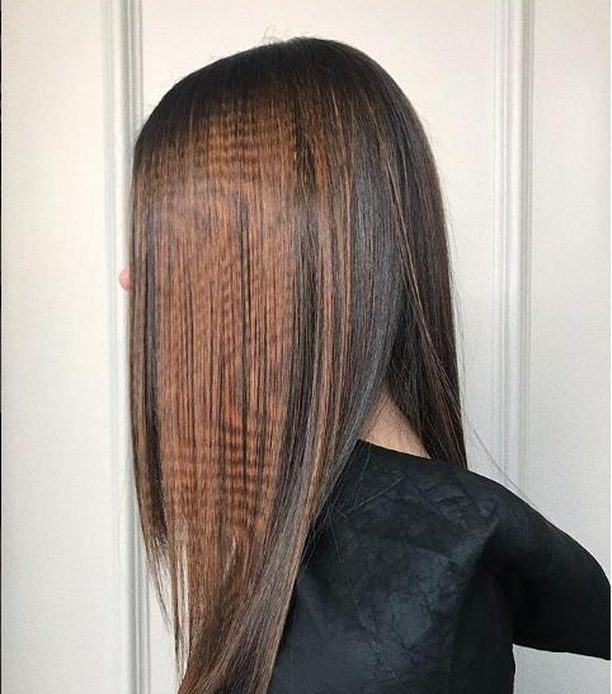 8. Serpent Hair
Serpents can represent a number of things, like Medusa, or the Devil itself. This hair tattoo can also trigger some phobias so, just keep that in mind before proceeding.
9. Scream Mask
This is such a Halloween hair tattoo that you can flaunt it on its own, without a matching costume and it would still look great.
10. Dragon Hair
Dragon hair tattoo is one of the most bold hair tattoos. It's a powerful statement look and you can definitely flaunt this on Halloween.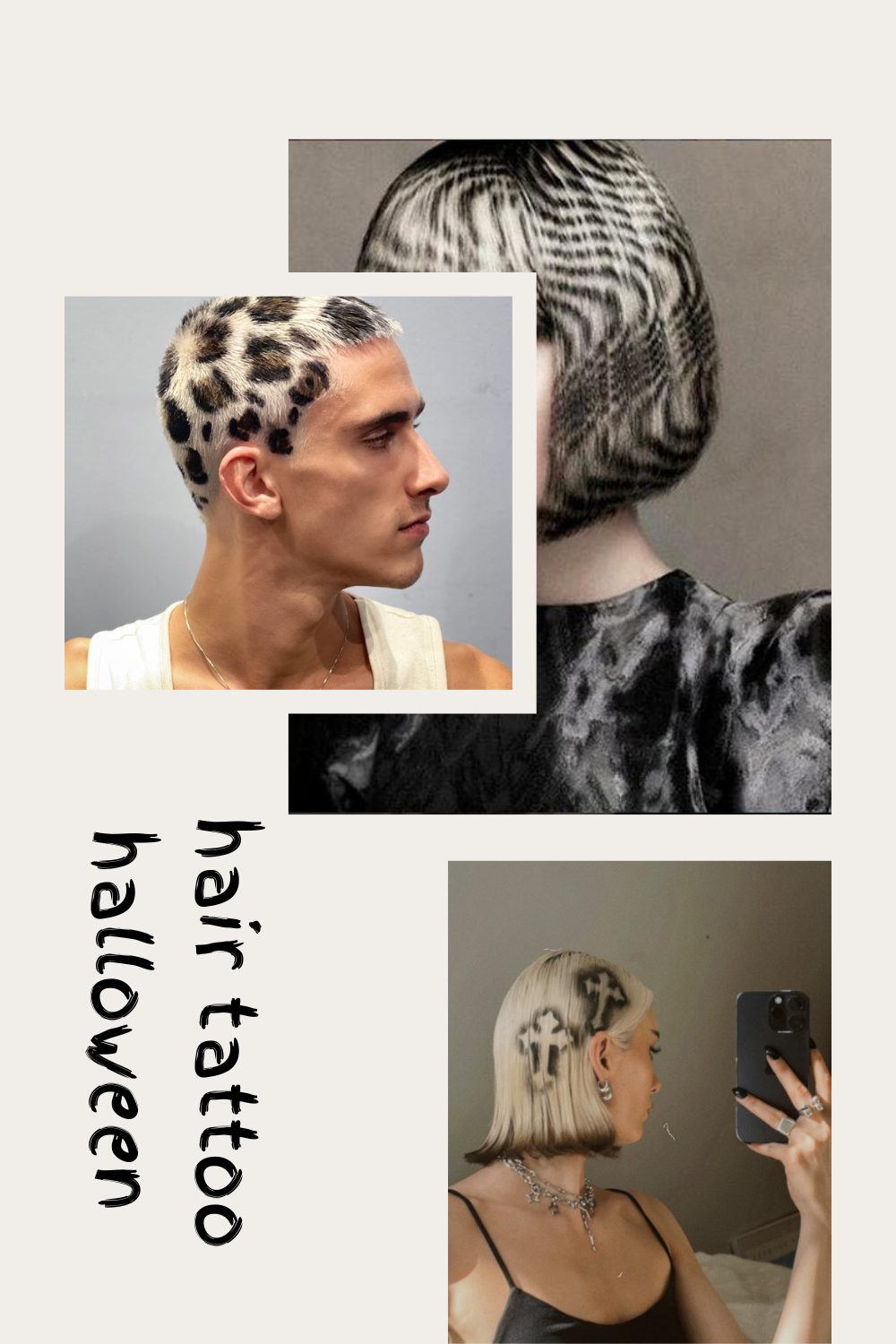 Other Articles