Makeup has been a massive part of several people's lives, and the foundation is one of its most essential features. Nowadays, foundations have incurred a lot of changes and have become more and more seamless. Gone are the days when foundations looked cakey on people's faces. Now, people love makeup, which looks seamless. Choosing foundations are already pretty challenging. Especially when you have oily skin, the task of choosing the correct foundation becomes even more difficult. In case you do not buy the right foundation, you will look bad and, your skin might incur damages, which can take a long time to recover. Oily skins are more prone to acne and blemishes than other skin types. That is why people with oily skin need to be more careful while choosing the right product. By reading the following foundations' reviews, you will indeed find the perfect product for you. In the next part of this blog, you will know about the top foundations for oily skin in depth.
1. Smashbox Studio Skin 24-hour oil-free foundation
Smashbox Studio Skin is soon becoming one of the best makeup companies globally, and this foundation is extremely popular among its users. Created by using Hyaluronic Acid, this foundation is supposed to work for 24-hours straight without any problem.
The most exciting part about this item is that it comes in more than 40 different shades. You will not have any problem in searching your shade quite easily if you opt for this hydra foundation. As the foundation is oil-free, your skin will not incur any acne or breakout, even if you wear it for the entire day. It is one of the best foundations if you are planning on applying it daily.
2. NARS' Sheer Glow Foundation
NARS' is one of the most popular ones when it comes to the top foundations of the world. NARS's foundation is one of the latest products that offer you the desired sheer look despite being extremely light. As the product contains Vitamin C derivative, Glycerin, and Tumeric extract, your skin will be completely protected and healthy even after using it daily.
This foundation will not only make your skin even-toned, but also it will make it soft and smooth. The product also helps in brightening your skin tone and remove any discoloration.
3. IT Cosmetics Celebration
IT Cosmetics Celebration foundation is a powder foundation that offers full coverage to your skin and helps in successfully hiding wrinkles and lines. As the foundation has a matt finish, you will provide a full range to your face. The foundation is full of anti-aging ingredients, which help in making your skin look radiant and soft.
The best thing about this item is that people can use all types of skin tones. As the foundation contains many different kinds of Vitamins, it will not cause any acne or blemish on your skin after prolonged usage.
4. L'Oreal Infallible Fresh Wear Foundation
L'Oreal is one of the most popular companies in the world which produces affordable and high-quality foundations. The Infallible foundation by L'Oreal is one of the best products for you if you are planning to get medium coverage on your skin. Using this item, you will be able to get oil-free, healthy, and soft skin even after the entire day.
As this foundation comes in 30 different shades, you will be able to find yours quite easily. The product comes with formulated SPF so that it could offer you the required protection against harsh sunlight.
5. Complexion Rescue Hydrating Foundation Stick
With an SPF of 25, the Complexion rescue foundation is one of the suitable products that can be found online. As this foundation comes in a stick, it is extremely easy to apply, and it offers multiple usages to its users. You can use this foundation as a concealer or for contouring as well. Despite being in a stick, this foundation is not at all cakey or heavy. You will not even realize you are wearing it for several hours, as it is tremendously lightweight.
The foundation can be blended quite easily and helps in saving you a lot of time.
6. Clinique Acne Solutions Liquid Makeup
Clinique is quite a popular makeup brand globally, which has successfully manufactured high-quality foundations in the past. This liquid foundation also does not disappoint as it is a great foundation and helps in clearing your acne. As the product is composed of Salicylic Acid and major oil-controlling ingredients, the foundation helps remove the dead cells in your skin and offers it the much-needed protection.
Using this foundation, you will be able to fight blemishes and prevent frequent breakouts on your skin. The product is not only paraben-free but also phthalates free.
7. Clinique Stay-Matte Oil-Free Makeup
The Stay Matte Oil-free makeup by Clinique is genuinely true to its name. Several users have praised this foundation by using it daily and commented that they had oil-free skin for the entire day. This foundation helps you in resisting sweat and offers you a fabulous look throughout the day. You will be able to continually wear this product for 8 hours continually, and it will stay put.
The most interesting part about this item is that it is perfect for people with oily and dry skin. As the product is dermatologically tested, you can be sure that it will not harm your skin.
8. Clinique Super Powder Double Face Makeup 
This foundation by Clinique is a powdered foundation that is durable and offers full coverage to your skin. As the product is available in the form of a powder, it is quite easy to apply. You will be able to get full coverage makeup without wasting a large amount of time using this Super Powder by Clinique.
Apart from being oil-free, this foundation is humidity and sweat resistant. As the product offers a matte finish, you will wear it for a long time without any discomfort or breakout. Moreover, the product promises to prevent outbreaks of acne on your skin.
9. IT Celebration Foundation Illumination 
This foundation is one of the most effective IT cosmetics products because it allows people to apply makeup within 30 seconds. As this item is available in the form of powder, you will use the product without any problem. Not only will you get an illuminated and beautiful glow, but also soft and smooth skin. The product offers full coverage makeup to your skin and is perfect for daily usage.
As the product contains peptides, hydrolyzed collagen, light technology, and anti-oxidants, it genuinely makes your skin more radiant and brighter. Not only is this product paraben-free, but also it is phthalates and cruelty-free.
10. ULTA Adjustable Coverage Foundation
ULTA Adjustable foundation is one of the most popular foundations among its users because it not only offers a luminous glow to your skin but also it can be applied quite easily. The product is so seamless that you will have no problem wearing it for the entire day. As the product contains granulometric Silica, you will be able to apply the product seamlessly to your skin.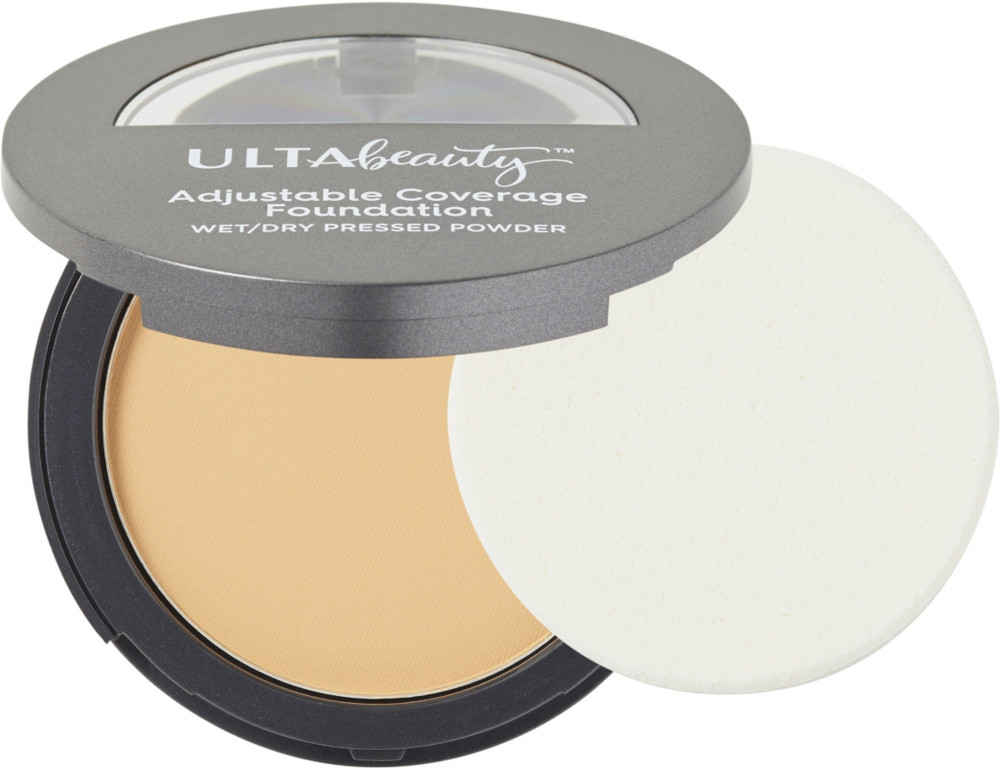 The foundation is quite creamy, so people with all types of skins can use it. It not only makes your skin soft but also helps in hiding blemishes or imperfections.
Other Articles